To keep up with schedules and events




Personal Training
We offer only the best certified and highly experienced personal trainers in the area. You do not need to be a member in order to participate in personal training. Ask an associate how.


Single session: $35 (1 hour session)

3 sessions: $99

6 sessions: $190 ($20 savings)

12 sessions: $360 ($60 savings)


We also offer partner and small group training for up to five (5) people at a time. All participants must be paid personal training members. Call or stop by to schedule your personal training session. We schedule this session with your personal trainer JUST FOR YOU, so a 24 hour cancellation is required.
Our Personal Trainers: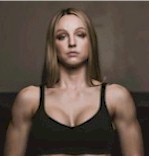 Sarah is a 29 year old family nurse practitioner. She obtained her Masterís Degree through SUNY Polytechnic Institute and works full time as a hospitalist at Little Falls Hospital. Sarah has a love for fitness and achieved her personal trainer certification through the American Council on Exercise. She grew up playing sports in high school and played soccer in college. After she graduated she took up running and has completed several 5Ks and also the Lake Placid Marathon. Sarah then transitioned into weightlifting and resistance training, and started competing in physique competitions in October 2017. Since then she has achieved her pro card by winning 1st place overall at a recent competition by the Organization of Competitive Bodybuilding.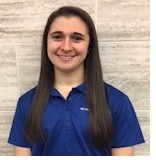 Dr. Christy Traglia is a Doctor of Physical Therapy and personal trainer. She attained her PhD at Utica College in 2017, where she was a 2-year captain for the womenís basketball team and also a 2-year captain for the softball team. During that time, she was lucky enough to be accepted for a summer internship with SPI (Sports Performance Institute) working with individuals and groups to help them reach their goals regarding sports performance, rehabilitation from injury, and to attain higher levels of fitness through scientifically proven techniques. She also worked with the staff at SPI delivering effective workouts based on thorough knowledge and research. Christy is a fitness and nutrition enthusiast, has a very competitive spirit and participated in many sports while growing up in the local area. Even though fitness and wellness have always been important to Christy, they became a priority after her collegiate athletic career as she entered her profession of physical therapy, fitness and bodybuilding. As a personal trainer, she is passionate about educating, empowering and helping her clients reach their goals. Christy promotes overall health and wellness while teaching people how to enjoy the process and have fun in their fitness journey.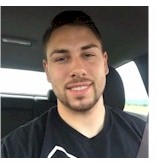 Travis was diagnosed with Guillain Barre Syndrome at 14 years old and was paralyzed from the head down. Using his five years of rehabilitation to learn how to build the human body from the ground up, Travis continued into the Fitness Industry. Travis now specializes in weight loss, nutritional coaching, strength and power lifting, contest prep, functional fitness and rehabilitation and injury prevention. Travis is an ISAA certified personal trainer, and is the Assistant Manager of the New Hartford Nurtishop - a local nutritional supplement store.